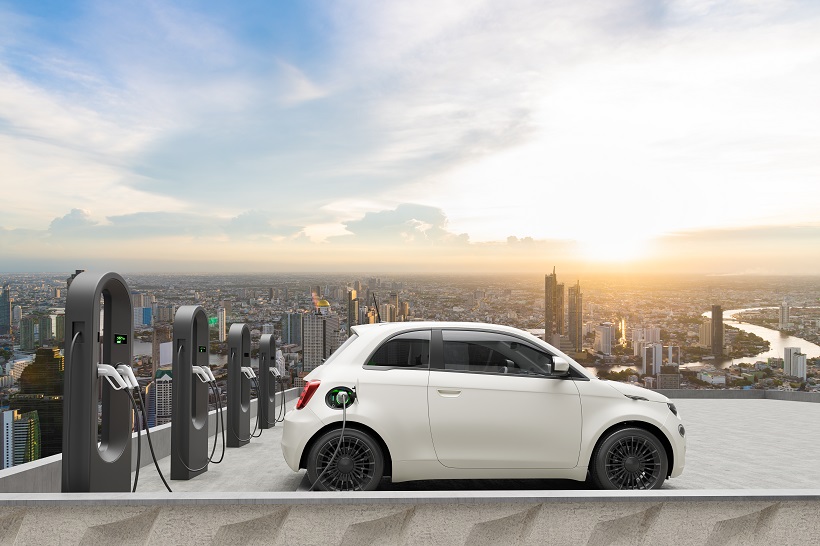 Electric vehicles (EVs) are becoming more ubiquitous, partly due to the worldwide trend of policies and legislation that promote EVs and their development. This rapid growth has correspondingly also led to a huge explosion in the demand for EV charging facilities. Unfortunately, charging stations are currently still not widespread enough, so it is expected that there will be massive global growth in charging stations in the next five to ten years.
An Advantech customer, a manufacturer of charging stations, aimed to provide an easy, convenient, and reliable charging experience for EV users.
Most large-scale commercial pay-per-use DC charging stations are located outdoors, therefore the charging points must be able to withstand environmental and weather conditions such as dust, precipitation, sustained periods of sunshine, and extreme temperatures.
Charging stations must be able to transmit data stably and reliably. Information such as charging volume and billing details must be transmitted through the open charge point protocol (OCPP), and functions such as backend system management, remote real-time monitoring of stations, and energy management systems must also be integrated.
EKI-2525I: Unmanaged Ethernet Switch
ICR-4461: Ultra high-speed 5G Router
The charging stations set up by the customer use Advantech equipment for data collection and transmission. Payment information entered by the user is sent to the remote data center via the Advantech ICR-4461 5G cellular router. After the payment is made, data is then transmitted to the charging point's controller through the Advantech EKI-2525I industrial unmanaged switch, which sends a signal to turn on the current in the charging station and send power to the connected EV. By utilizing a complete industrial communication solution, the customer ensures that the system is robust and that it provides a superior experience to the user. Furthermore, by transmitting data via OCPP, the customer can rest assured that the data will reach the system backend in a stable and reliable manner.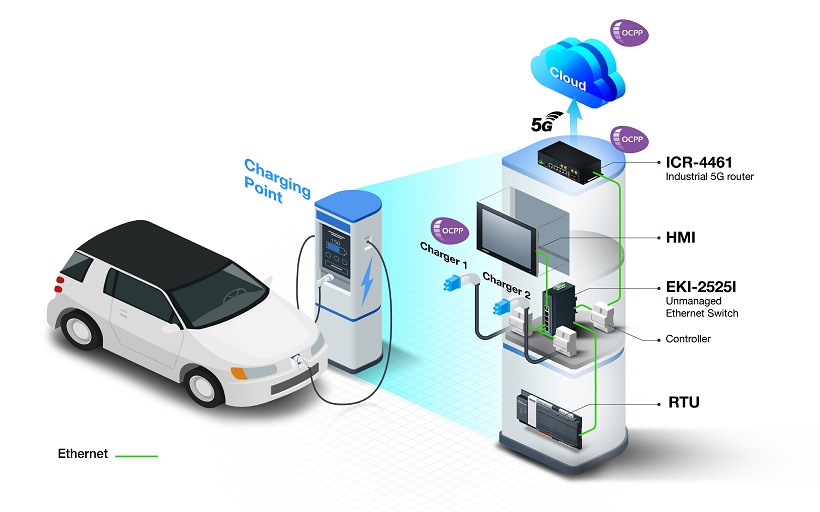 ICR-4453
ICR-4400, EUROPE, 5× ETH, 1× RS232, 1× RS485, CAN, SFP, USB, SD, No ACC
TPC-107W
7" Touch Panel Computer with ARM Cortex™-A53 Processor
ADAM-3600
8AI/ 8DI/ 4DO/ 4-Slot IO Modbus/BACnet/101/104/DNP3/PLC/Azure/AWS IoT RTU
EKI-2525I
5FE Unmanaged Ethernet Switch, -40~75℃